Detailed Program of the 21st ISC 2022
A detailed program can be downloaded here.
Seckin Semiz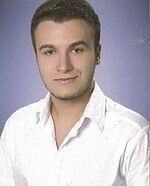 Short biography
Seçkin Semiz, M.Sc. Mechanical Engineer
Semiz is the system Technologies Executive of Kastas Sealing Technologies, Izmir, Turkey. He holds bachelor's degree in mechanical engineering from Pamukkale University in Denizli and a master of science degree in material science and engineering from Katip Celebi University in Izmir. He has been working for 10 years in Kastas Sealing Technologies responsible for product performance tests and system integrations.