Detailed Program of the 21st ISC 2022
A detailed program can be downloaded here.
Dipl.-Ing. Tim Schollmayer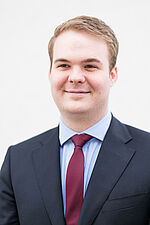 Short biography
In 2019 Tim Schollmayer graduated in mechanical engineering (Dipl.-Ing.) at Technische Universität Kaiserslautern (TUK) with the topic of experimental enhancement of a tribological equivalent system for radial shaft seals. Since 2019, he is working as research assistant at the chair of Machine Elements, Gears and Tribology (MEGT).